Skip Navigation
Website Accessibility
Our group had another amazing stay at your retreat. Thank you for all that you do to host us, feed us, and care for us, You and your family are so warm and welcoming and treat us as family too. We wish you all the best and look forward to our next retreat!
Venetta & the Wannabees
What a pleasure it was to meet you and your lovely family during our stay at The Hummingbird Retreat! To say we were pleased would be an understatement and all the ladies are looking forward to returning next October. Many thanks for the delicious meals, unloading and reloading our heavy items, but most of all for your wonderful and warm hospitality.
Gloria
Thank you for your thoughtfulness and attention to our many needs in making our retreat such a special event.
Louise
Such a beautiful facility. So homey and comfortable. Your love and caring were the icing on the cake. It was such an enjoyable time!
Karen
Thanks for a warm welcome to The Hummingbird Retreat. I felt like a "Queen" being pampered. Delicious food! Such a beautiful place.
Jill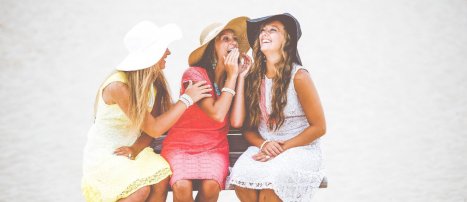 Thank you again for the wonderful retreat. My friends have repeatedly expressed their appreciated as well. Your attention to detail impresses us and your kindness and consideration of each person. So, I personally ask God to bless you and yours abundantly each day.
Charlotte
Thank you for your hospitality. The Hummingbird is my favorite.
Gloria
Thank you for always making us feel at home.
Mary
We always have so much fun when we come to your retreat. Thank you for all your hard work.
Regina
Thank you so much for making our stay like at home. Enjoy your retreat center "sew much"!!! God bless you and your family.
Joyce
The Hummingbird Retreat is hands down the most all-inclusive, best retreat I have ever booked. I started having retreats there in May of 2016 and I have booked every other month there through December 2021. The staff beginning with the owner Martha are amazing. Angie, Stacy and Amanda are absolutely wonderful to work with and they all make you feel at home. This place is my refuge and helps keep me happy, just ask my family. From the minute you arrive and they unload your vehicle to the end when they load your vehicle to leave, you will be pampered and treated like royalty. The meals are amazing and the two-person rooms each with their own bathroom are wonderful. Let me also say that a massage therapist is available. There are no words to express how much I love going there. This retreat is peaceful and serene and once you experience it, you will want to go back.
Norma